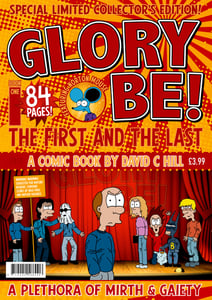 £

3.00 - On Sale
Witness how it all began! The first 84 page, full colour Glory Be! book. Gawk through the windows of Riverdale Church and witness the madcap, off-the-wall goings-on in the most dysfunctional church in the whole of creation.
PLUS: Comes with FREE 16-page comic book "The Norton Mouse Journals" (or buy this individually for 50p)
Signed by artist and writer, David C Hill.